AFFORDABLE

PRICES

FRIENDLY

& TIDY

WORK

GUARANTEED

LATEST

TECHNOLOGY

IS YOUR WOODEN FLOORING IN MAIDENHEAD LOOKING WORN OUT AND FADED?
Are its glory days back in the past, seemingly gone forever? The good news is that you can bring it back to splendid life by contacting the premium wood floor experts in Maidenhead today.
The SL6 Maidenhead floor sanding and renovation team has been repairing, sanding and finishing wooden flooring across Maidenhead for 20 years now. We provide homes and businesses in the area with a reliable and affordable package of services for all their wooden flooring needs.
Using our eco-friendly seals and finishes and our dust-reducing, state-of-the-art machines we'll make short work of your floors unattractive top layers to expose the beautiful clean wood underneath, all ready for applying the finishing touches to it. We're fast and efficient, completing the job with minimum fuss and inconvenience, and you even get a free cleaning kit at the end of it!
PROFESSIONAL CREDENTIALS
​
We don't however sit back on our laurels because we have two decades of experience in the work. At the Maidenhead floor sanding and finishing company we constantly strive to improve ourselves and we're members of several industry representative bodies, including:

·    The Federation of Small Businesses

·    The National Wood Flooring Association

·    A Junckers Approved Maintenance Contractor

·    The Guild of Master Craftsmen
We also carry £5million of insurance for that extra peace of mind. Read a few of our Testimonials pages to see what some of our thousands of Maidenhead customers think of us.
ALL PROJECTS UNDERTAKEN
From refreshing small areas of period parquet flooring in suburban hallways to full restorations of city centre conference centres, we approach all projects with the same enthusiasm and expertise. We're real perfectionists, and we're not happy until you're happy, and we've treated the flooring as it deserves to the full extent of our abilities. From a basic sand-and-polish to refresh your floor to a complete renovation, we'll bring out the best in your floor.

Contact us  

today to book your free on-site appointment, and our friendly team of 
advisors will be happy to answer all your questions about the Maidenhead floor sanding
company.     
​
Latest News, Recommended Articles & Tips
Can you use bamboo flooring in the bathroom?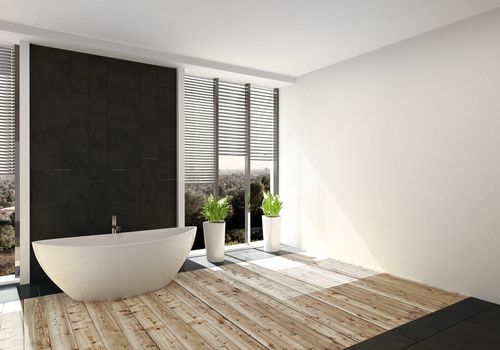 Bamboo flooring is now becoming a regular fixture in many homes. It is often used in the living room and bedroom, but bamboo flooring can also work wonderfully well in your bathroom. Below we share some useful hints and tips about installing and caring for your bamboo flooring in your bathroom.

Bamboo versus hardwood

If you have your heart set on wooden flooring in your bathroom, then bamboo is preferable to a hardwood floor. This is because bamboo actually copes with high moisture levels far better than hardwood floors. It is also much tougher than hardwood flooring when it has been finished and sealed properly for the bathroom environment. It will last for many years.

Use solid bamboo planks

Solid bamboo planks are preferable to engineered bamboo. This is because engineered bamboo wood flooring only has a top layer of bamboo, with the remaining engineered wood being fairly porous. Solid bamboo flooring is much harder and better for the humid atmosphere.

Sealing the bamboo floor

When installing any wooden floor into a humid and wet atmosphere, it is very important to seal the floor. Bamboo flooring is available in planks, so you need to ensure that the gaps between the planks are covered so as to stop water from seeping through.

Floor preparation

When the bamboo planks have been installed, they will require a gentle sand with a floor sanding machine. This is to prepare the floor so that it is ready to accept the floor varnish, that will adequately seal the floor. Sanding bamboo flooring is best done by a specialist floor sanding company, who will often offer a joint floor sanding and sealing service.


Easy to clean

Bamboo flooring is easy to keep clean, which is great news for when used in the bathroom. It is advised that a fairly damp mop is used, as large pools of standing water is not desirable on a wooden floor. A quick, daily, damp mop is enough to keep your floor clean.

Bamboo flooring can be used in the bathroom. It just needs careful installation and a professional finish to ensure that it is water tight.
FOR ASTONISHING WOODEN FLOORS CALL 01628 260 179 NOW
BEFORE & AFTER